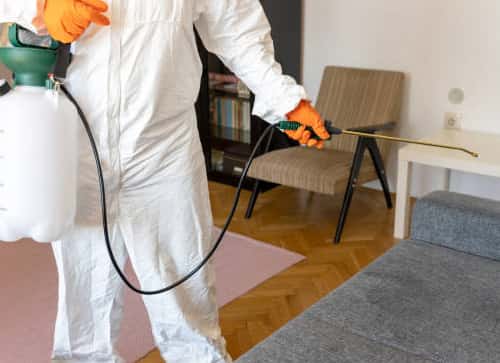 Peters Pest Control: Your Local, Professional, Certified And Affordable Company In Adelaide
Are you looking for a trusted pest control company in Adelaide? To keep pests out of your home or workplace, Peters Pest Control Adelaide offers a variety of pest management services. We provide a quick service that is affordable and verified. We provide the most effective pest control services for residential properties.
You can expect nothing except the finest pest management for your home when you choose us as your pest controllers. Our pest specialists use cutting-edge equipment, pesticides and techniques that are safe for you, your family, and your property.
When you entrust us with the task of keeping your house pest-free, we make sure that pests are eradicated from everywhere on your property. Our pest treatment will be tailored to the needs of your pest situation. Thus call us at 08 7184 4000 to hire us.
Our Steps: Solutions For All Pests

Inspection for pests
Our highly qualified professionals will inspect the place and find affected areas. We check both indoor and outdoor areas. From this, we determine the next step for a pest-free house.

Treatment for pests
Our experts will use methods and techniques based on your requirements. For example spraying for mosquitoes, fumigation for spiders, heat treatment for bed bugs, and trapping for possums.

Final Check-Up
After the treatment, we let our customers be satisfied by giving them a chance for a final check-up. We check and assure you that everything is safe now.

Advice On Pest Control
Along with the pest management plan, we also tell our customers about pest prevention tips. This further helps our customers when the pest by chance reappears.
Legally Approved Adelaide Team For All Pest Control Services
Call Peters Pest Control, we are here to provide all types of pest control solutions. We want to be a pest saviour so that Adelaide residents can live and sleep happily and peacefully. Our services are available for all locations in Adelaide and nearby areas.
Cockroach Control Adelaide

Possum Removal Adelaide

Termite Control Adelaide
Bird Control Adelaide

Silverfish Control Adelaide

Moth Control Adelaide

Flea Control Adelaide

Bed Bug Control Adelaide

Wasp Removal Adelaide

Ant Control Adelaide

Spider Control Adelaide

Rodent Control Adelaide

Flies Control Adelaide

Bee Removal Adelaide

Termite Inspection Adelaide

Borer Control Adelaide

Mosquito Control Adelaide

Rats And Mice Control
For Complete Safety Against Pests: Be In Touch With Peters Pest Control
If you see pest infestation in your home, then call us for a quick and safe pest control service. Our team of pest controllers is licensed, skilled, and experienced. We provide same-day and emergency pest control services in Adelaide. Also, you can choose us for the end-of-lease pest control, pre-purchase pest control, dedicated inspection, possum-proofing, and bee removal.
Always remember that it is not that you require pest control services after an infestation. You can set a schedule of pest control for your property safety. You can get pest inspection services for the detection of pests in the initial days. We are ready in all aspects of pest control, and our team will ensure your complete safety against pests.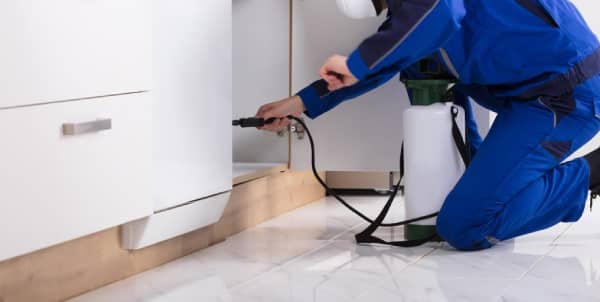 People In Adelaide Love Peters Pest Control: The Reasons Are Obvious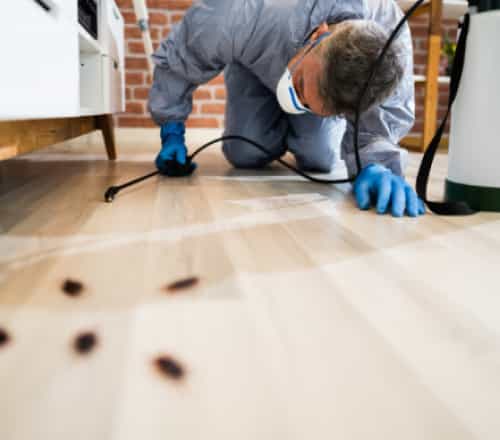 We Are On Top: Our team is one of the most demanded teams in Adelaide. We always respond to your problems reasonably and solve them effectively. Our work speaks for our company.
Response Timing: Everyone loves to get a quick response, and we fulfil this for every customer. We are accessible 24 by 7.
Latest Equipment And Pesticides: To get rid of pests, our trained pest controllers have greater access to equipment, pesticides, and other pest control resources. Using them, we can do the work more efficiently and quickly.
Safe Solutions: We put your safety first since it is the most important thing. We always use safe pest solutions.
Certified Technicians: Our Pest Control Adelaide team consists of highly qualified and competent technicians with Certificate III In Pest Management. We admire skills and training for better services.
Reasonable Prices: Our company gives high-quality service at a reasonable cost. We are always honest about the expenses and never ask for extra charges.
Book Peters Pest Control Today
Need a complete solution for pest control for homes, commercial areas, and public properties! Call us on 08 7184 4000 to hire our pest experts for Adelaide and nearby locations.
FAQ's
How long will it take to observe effects after the initial treatment?

You can observe effects from the beginning of the treatment. The type of pest and the treatment, both influence the outcome. Our multi-step treatments are designed to create a healthy environment that is pest-resistant. Our experts say, you can see the complete effect within 2-3 days.

Can you provide emergency pest control services in the Adelaide suburbs?

Yes, we are available to serve you in the Adelaide suburbs. We are the best team serving in Adelaide and its suburbs. You can call us in an emergency. Moreover, we do not charge extra money for emergency pest control services. We can easily tackle all pests.

Is pest control safe for my children and pets?

Our specialists have undergone extensive training and are qualified for safe pest control. Our treatment will be safe for your kids and pets. We follow the guidelines set by local health authorities to keep your children and pets safe. We do not use any harsh chemical in turn to get faster results. Sometimes, you may have to stay outside while pest control is going on.